i KNEW i should have looked at the camper closely while i was at the tire shop today. the tire shop had low branches along their driveway and when they returned my truck up front there was small branches on the back of the truck along with leaves. i got home and was washing the camper and saw that they ran my camper into the trees for sure. they ripped up the edge of my rubber roof and destroyed the vent cover for the fridge. along with that, the trim piece on the edge nose is bent...like it was hammered by a branch.
their insurance and owner will be calling me monday morning. i am very sickened about this. the worst part is the schmuck who put new tires on it (he drove it back and then up front) did not say a word. he had to have heard the "thump"!
always check your camper thoroughly when at a repair shop is what i say.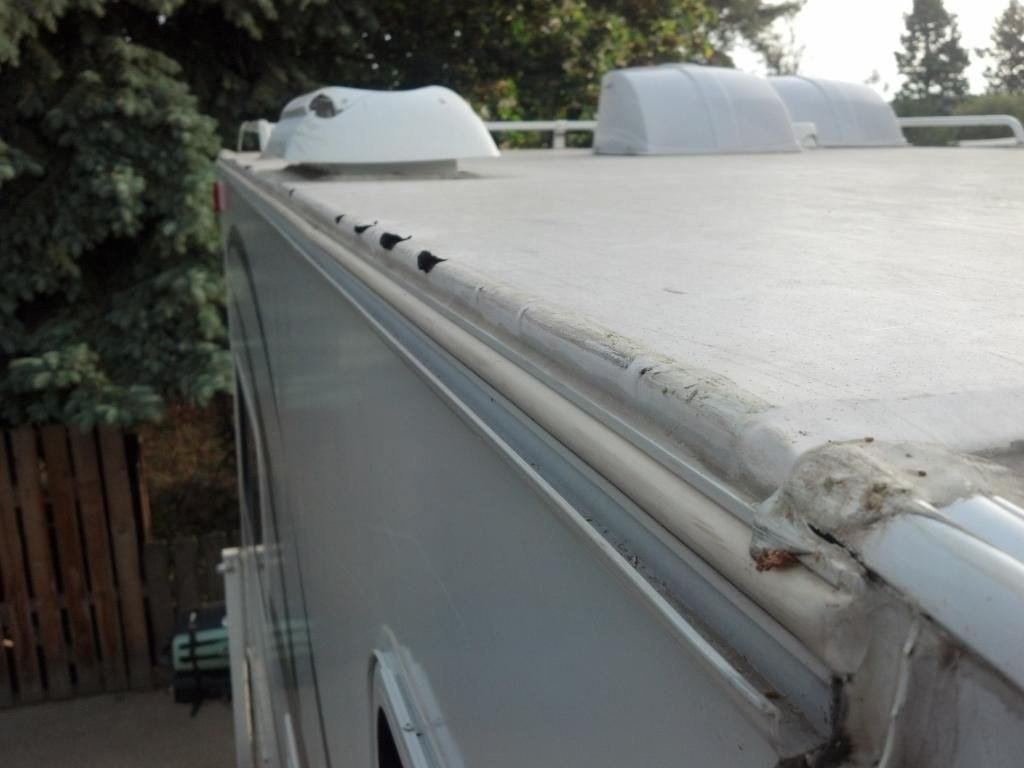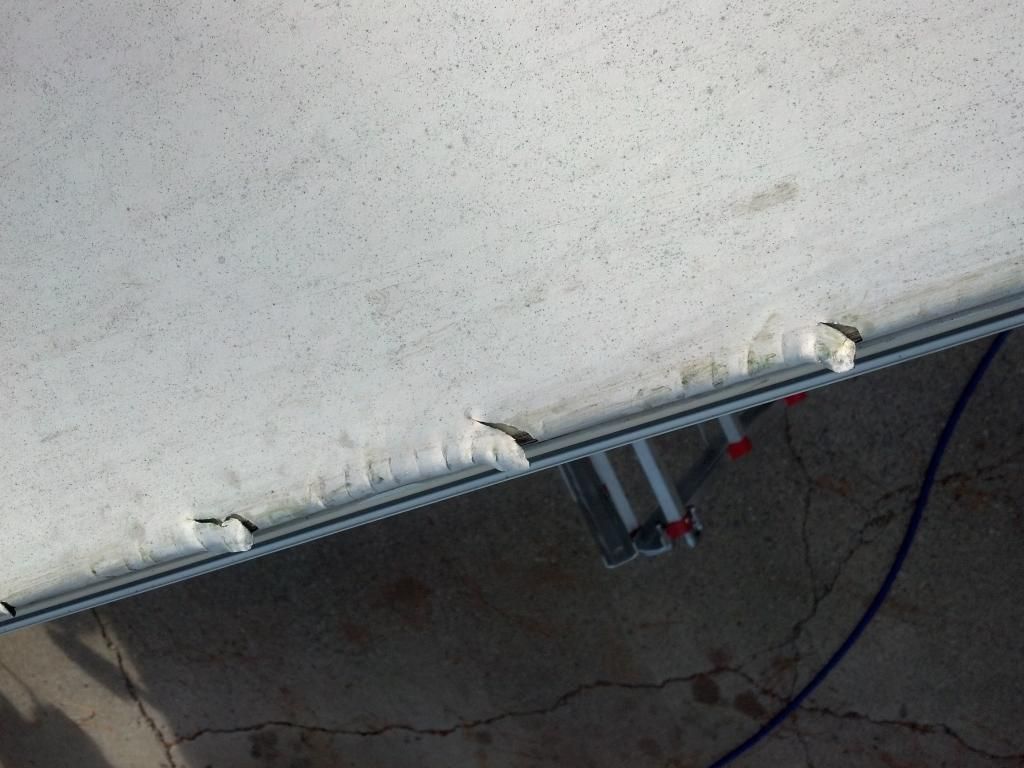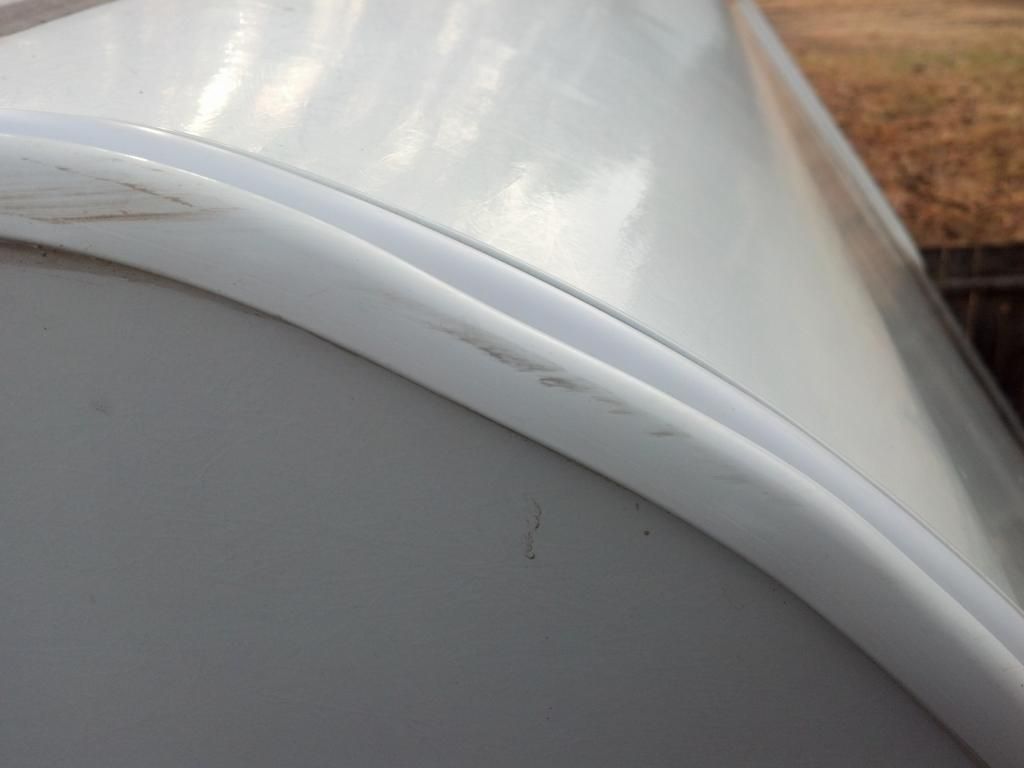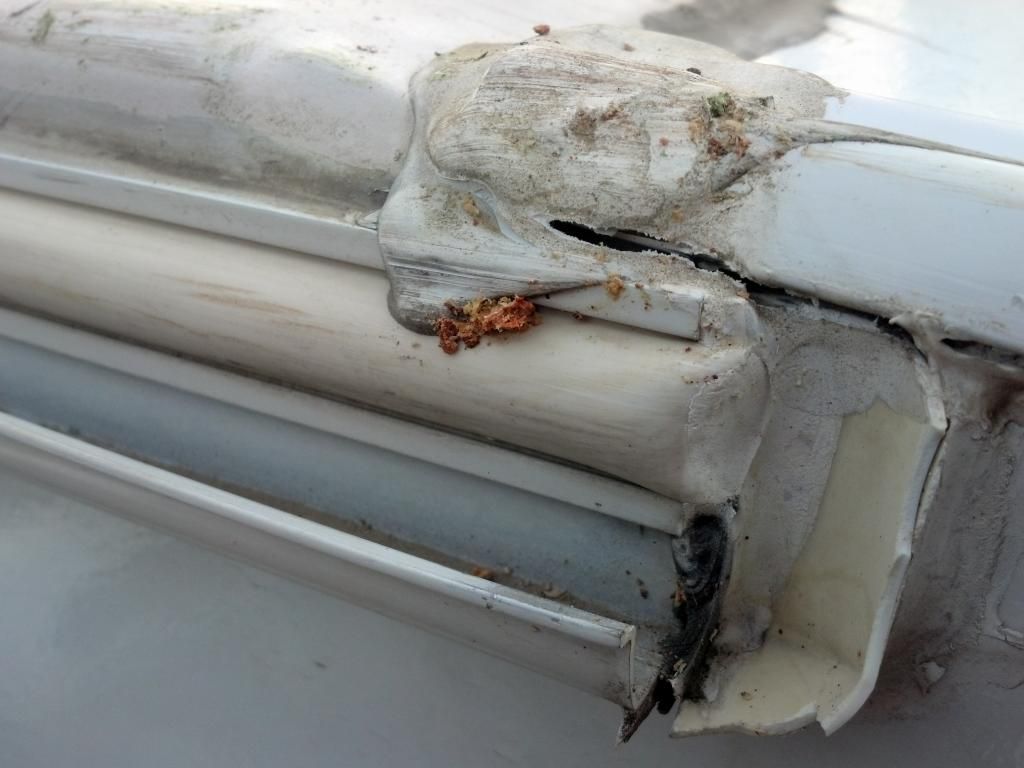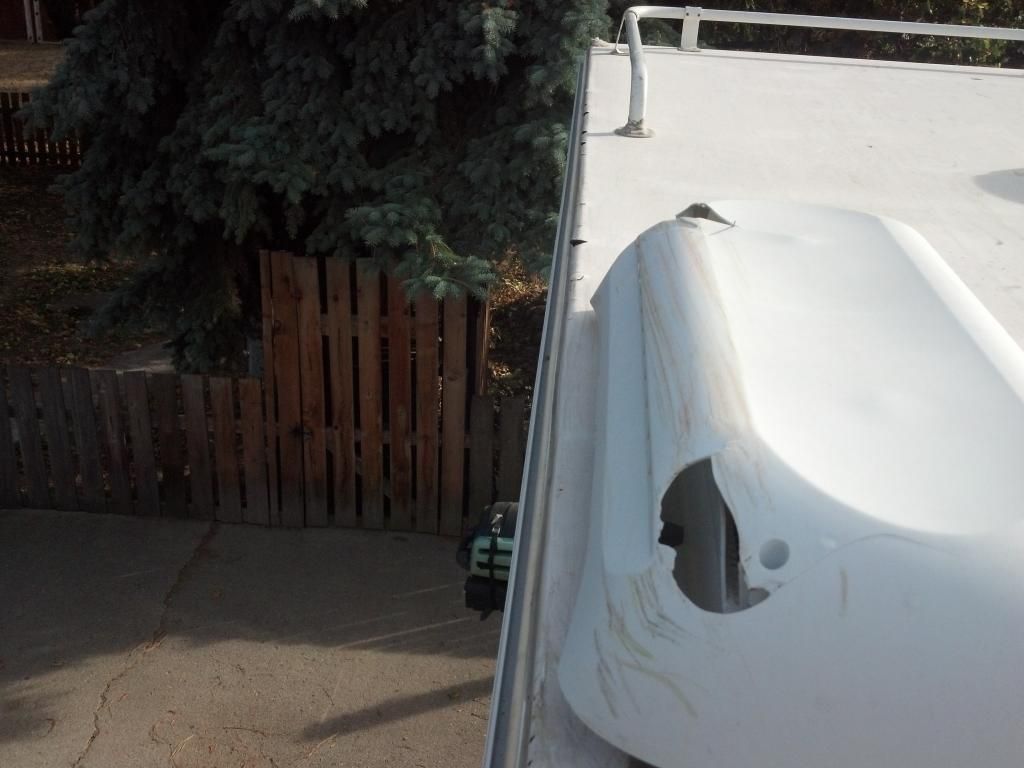 i have the camper covered over the damage in case of rain. i am so dang mad right now. its one thing to do the damage and another to not say anything about it.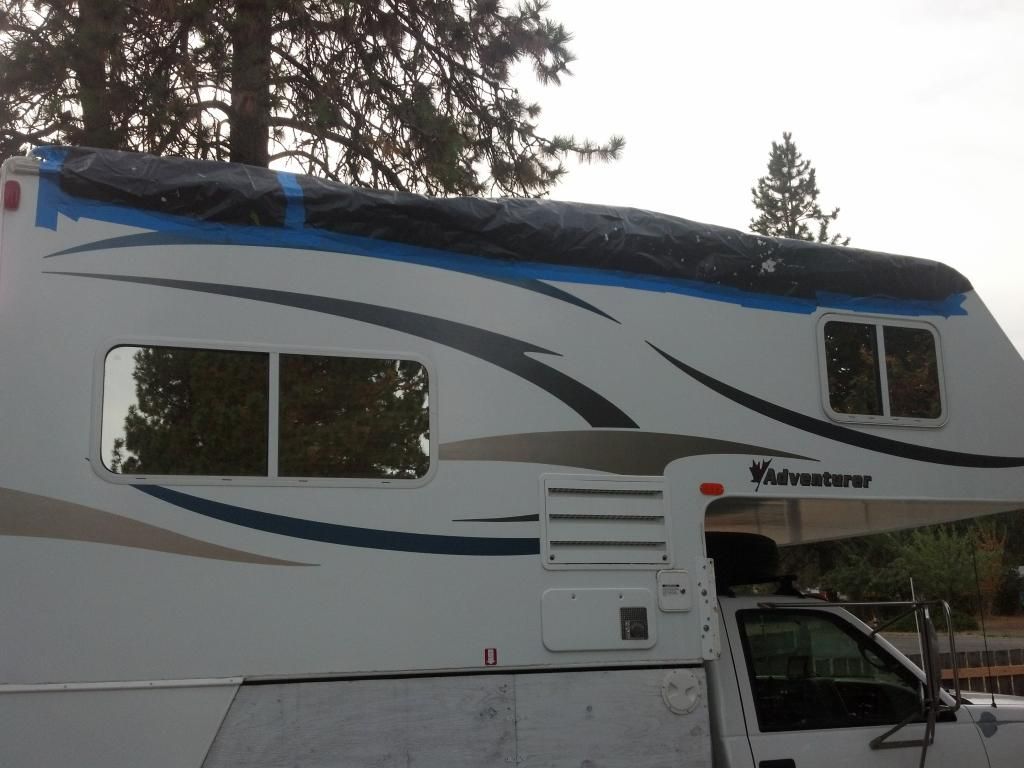 ill update what happens with the ordeal and how much of a pain or not a pain it will be to go through their insurance.